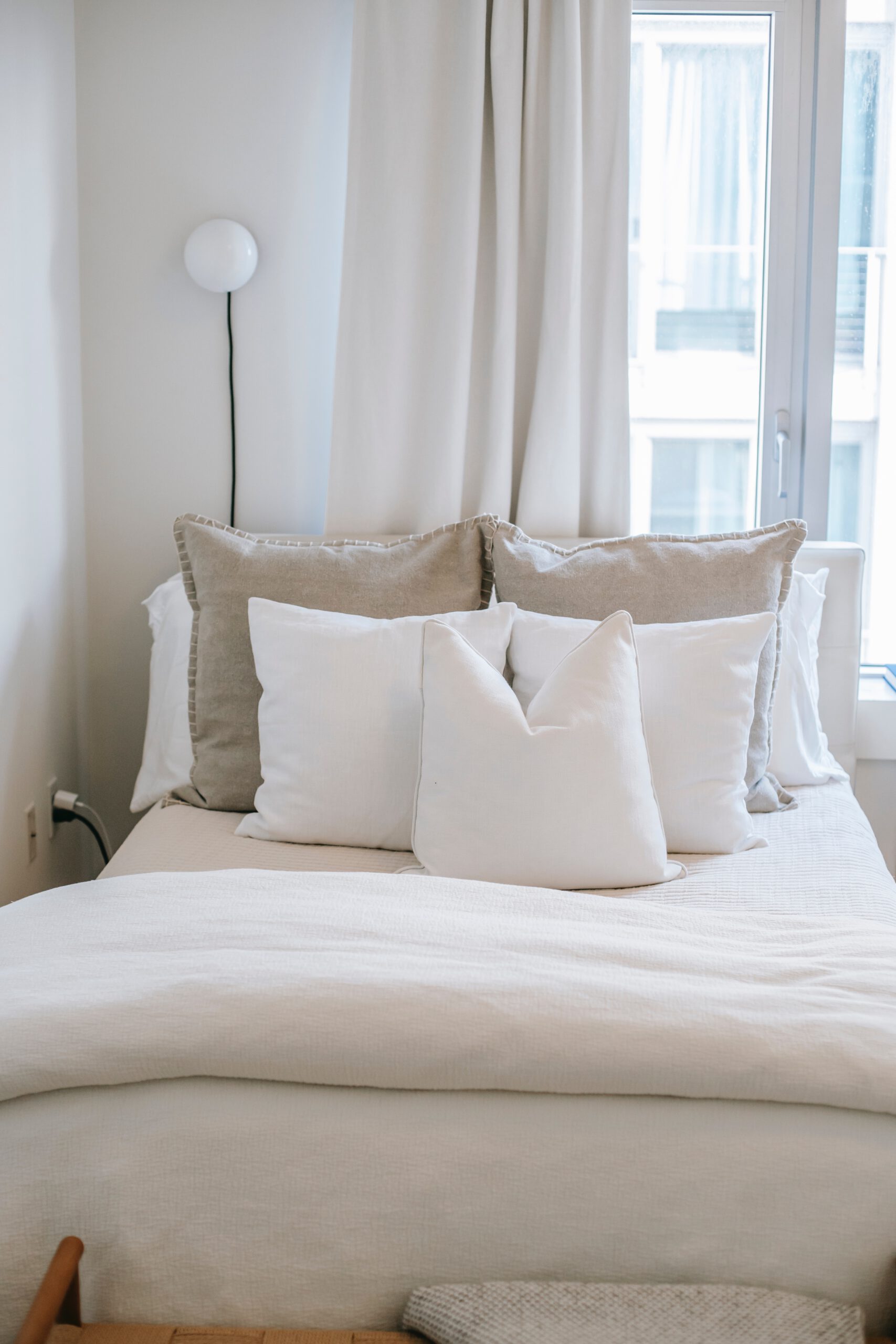 How to bleach linen?
Sodium hypochlorite in its common form can be used to bleach white linen (which is different from pure bleached linen). Rinse it immediately after application to avoid yellowish halos. You may also use detergents that contain oxygenated agents or bleaching products.
Optical brighteners should not exceed 0.5% of the weight of the items that need to be bleached. To obtain a very good optical white, bleaches should be applied at a temperature of about 70°C to 80°C.
Coloured linen does not tolerate chlorination or powders containing a high content of oxygenated agents . Linen that has been primed, coated or dyed will not withstand bleach.
These symbols are a registered trademark owned by COFREET and GINETEX